Senior Health Insurance Program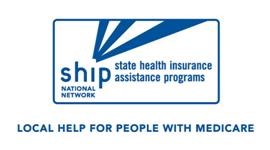 The Senior Health Insurance Program (SHIP) provides assistance to individuals aging into, and who are already enrolled in the Medicare system. SHIP counselors can discuss Medicare Parts A, B and D, Supplemental Insurance and Medicare Advantage plan insurance options to help beneficiaries make the most appropriate choice for their health care needs.
Who We Serve
The SHIP Program serves Medicare beneficiaries, caregivers and low-income individuals who may qualify for assistance programs. The mission of SHIP is to educate, advocate and empower beneficiaries to make informed healthcare decisions.
Key Features
Whether you are turning 65 or received Social Security Disability Benefits and are under the age of 65, understanding Medicare may be difficult. The SHIP Program is here to assist beneficiaries with their questions.
Locations of the Program
Hours of Operation
Monday through Friday, 8:00 A.M. – 4:00 P.M.
How to Enroll
Please call your local senior center or one of our partnering sites to schedule your appointment with a SHIP counselor. Medicare options can also be reviewed at www.medicare.gov.
Helpful Resources
The State of Rhode Island Department of Human Services Division of Elderly Affairs offers a Rhode Island guide to services for seniors and adults with disabilities called the Pocket Manual. View/download a copy from the Division of Elderly Affairs' website. 2017 Pocket Manual
Download Medicare Assistance Programs brochure
Download EBCAP's Senior Health Insurance Program brochure
How You Can Volunteer
As a SHIP volunteer you will receive comprehensive training; help Medicare eligible beneficiaries understand health insurance options; provide individual, confidential and unbiased assistance; promote community awareness about SHIP; and educate seniors about health insurance coverage, rights and responsibilities.