Warren Health Equity Zone
Warren HEZ wants to hear your thoughts if you live, work, or play in Warren, Rhode Island. Please click the link above to share your feedback!
---
Who We Are
Established in July 2021, the Warren Health Equity Zone (HEZ) is a place-based collaborative created to reduce and eliminate health disparities and barriers to wellness. The Rhode Island Department of Health provides seed funding for the Warren HEZ which is supported by East Bay Community Action Program (EBCAP) as its backbone agency.
Community-Driven
Warren's Health Equity Zone is a resident-led effort. Currently in year two, the Warren HEZ is seeking neighbors and professionals who work in and for Warren to build work plans and work groups. Potential focus areas for the work groups are:
Food Systems
Housing that is Affordable
Behavioral Health/Substance Use
Safety through a Transportation Lens
Supporting Families of Children and Young Adults
A Steering Committee that represents the diverse makeup of the community, including residents, community organizations and town supports, will lead the Warren HEZ.
Connect & Collaborate
The HEZ model encourages and prepares neighbors and community partners to collaborate to create healthy places for people to live, learn, work, and play. Health equity means that everyone has a fair and just opportunity to be healthier.
The Warren HEZ is supported through its backbone agency, East Bay Community Action Program (EBCAP), which provides a wide array of health and human services to children, youth, families, adults, and elders. Through its health, education, and social support services, EBCAP helps those in need in communities throughout the East Bay.
Building Our Collaborative
[Reach out to add your name or organization]
Bristol Warren Education Fund
Bristol Warren Thrive By Five and Beyond
East Bay Community Action Program (backbone organization)
EBCAP's Education & Career Pathways
EBCAP'S East Bay Recovery Center
EBCAP's East Bay Retired and Senior Volunteer Program
George Hail Library & Charles Whipple Green Museum
EBCAP's Head Start at Mary V. Quirk
Hope & Main, Nourish our Neighbors
Housing Works RI at Roger Williams University
PolarisMEP
Rhode Island Department of Health
St. Mary of the Bay Food Pantry
Warren Preservation Society
Warren Prevention Coalition
Warren Senior Center
Town of Warren: Warren Parks & Recreation, Warren Fire Prevention and Warren Police Department
Awarded Grants
Preschool Development
Warren HEZ will knit together a continuum of experiences for parents and caregivers of children birth to five year's old whose home school lies within the Bristol/Warren Regional School District (BWRSD). Funded in part by a Preschool Development grant from the Rhode Island Department of Health, a Family Navigator will provide family focused benefits navigation services that respect the unique needs of each family. The Family Navigator will be stationed in the community, at George Hail Library, St. Mary of the Bay Food Pantry and our local elementary school. The Family Navigator will also create a list of parent and caregiver trainer options that can support families from pregnancy, into infancy and toddler age, to preschool and kinder.
Low Rhode Island Comprehensive Assessment System (RICAS) proficiency scores for third grade students in the Bristol Warren Regional Schools, point to a clear need to engage families in high quality early childhood programming to support their child's future academic success. Visit https://www.rikidscount.org for more information.
Outreach
Warren HEZ staff and volunteers can be found at most local events. HEZ teams are responding to COVID-19 by providing disposable and KN-95 masks, self-test kits, education, and resources. They are able to make referrals to support services within EBCAP and the communities of East Providence, Bristol, and Warren. HEZ team members are distributing COVID-19 materials at community events and other outreach opportunities. Visit our Facebook and Instagram pages for the most up to date news and where to find us in the community!
Join Us
We're looking for Warren HEZ members and staff! We invite Warren residents, community organizations, and local businesses to join and participate in many different way to help create a healthier, more resilient community. We are always on the lookout for a chance to come and speak to a group. Visit EBCAP's Careers & Internship page for more information about how you can work with us. If you would like to be involved in this exciting initiative, please contact Kristin Read, Warren HEZ Project Director, at 401-486-5195 or email warrenhez@ebcap.org.
Newsletters

Follow Us
Reports & Assessments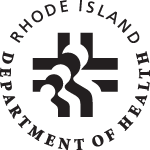 The Rhode Island Department of Health (RIDOH) Health Equity Zone initiative creates and funds opportunities for community members and partners to collaborate to build healthier, more resilient communities.