Warren Health Equity Zone
Warren Residents: Please take our survey. Your input is important to us! Click on the image below to be directed to the survey.

Who We Are
Established in July 2021, the Warren Health Equity Zone (HEZ) is a placed-based collaborative created to reduce and eliminate health disparities and barriers to wellness. The Rhode Island Department of Health provides seed funding for the Warren HEZ which is supported by East Bay Community Action Program (EBCAP) as its backbone agency.
Community-Driven
Warren's Health Equity Zone will be led by the community, for the community. Currently in its start-up phase, the Warren HEZ will use a collaborative process to conduct a community assessment and build a plan of action to address the factors that keep our neighbors and neighborhoods from achieving their full potential.
Connect & Collaborate
The HEZ model encourages and prepares neighbors and community partners to collaborate to create healthy places for people to live, learn, work, and play. Health equity means that everyone has a fair and just opportunity to be healthier.
A Steering Committee that represents the diverse makeup of the community, including residents, community organizations and town support, will lead the Warren HEZ.
The Warren HEZ is supported through its backbone agency, East Bay Community Action Program (EBCAP), which provides a wide array of health and human services to children, youth, families, adults, and elders. Through its health, education, and social support services, EBCAP helps those in need in communities throughout the East Bay.
Building Our Collaborative
[Reach out to add your name or organization]
Bristol Warren Education Fund
East Bay Community Action Program (backbone organization)
East Bay Recovery Center
Head Start at Mary V Quirk
Hope & Main, Nourish our Neighbors
Rhode Island Department of Health
Warren Prevention Coalition
Join Us
We're looking for Warren HEZ members. We invite Warren residents, community organizations, and local businesses to join and participate in many different ways to help create a healthier, more resilient community. If you would like to be involved in this exciting initiative, please contact Kristin Read, Project Director, at 401-431-9870 ext. 1635 or warrenhez@ebcap.org.
Follow Us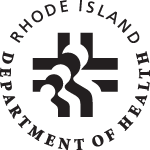 The Rhode Island Department of Health (RIDOH) Health Equity Zone initiative creates and funds opportunities for community members and partners to collaborate to build healthier, more resilient communities.