East Bay Recovery Center – What's Happening THIS Month
Monthly Calendar
We are pleased to welcome a new support group this month to the Warren community: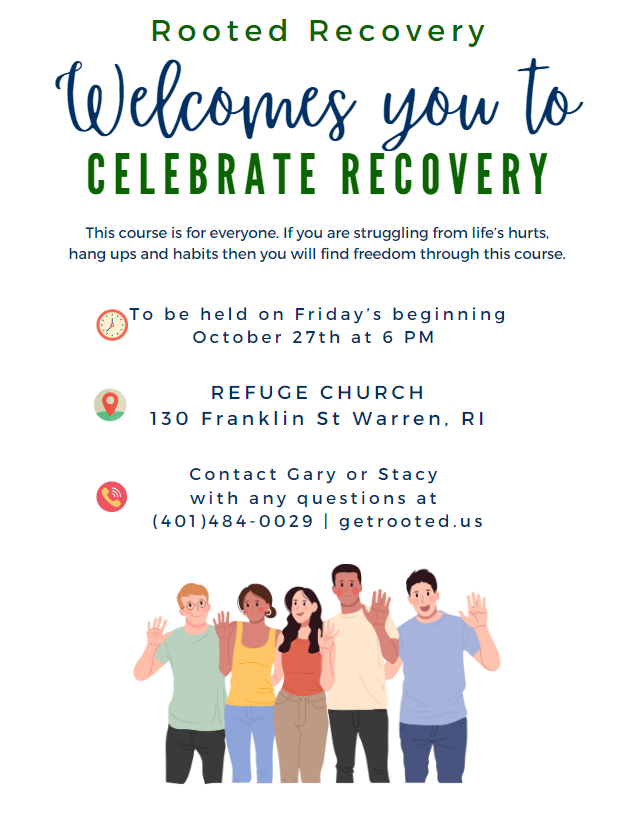 Groups
Body Mind Connection – A meditation group to help bring peace and spaciousness to the mind by deepening the awareness and compassion toward the emotions felt in the body. The practice incorporates the skill of Mindful Self-Compassion developed by Kristen Neff and Chris Germer, Focusing Technique of Eugene Gendlin,and Internal Family Systems introduced by Richard Schwartz.
Learn to Cope – Learn new practical coping skills to minimize the symptoms of mental health and substance use disorders in this educational group.
Finding Your Calm -Our peer-run Anxiety Support Group is held on Tuesday evenings, from 5:30 – 6:30 p.m., facilitated by our staff Erica Federico and Ernie Thivierge: "Finding Your Calm" – Peer-Run All Recovery group to support individuals in managing their anxiety by providing a safe space for people to share and help each other in a non-judgmental supportive environment.
Qigong/Meditation Group -Join us either in-person or virtually for the Qigong/Meditation Group on Wednesdays from 10 a.m. to 11 a.m. Qigong, qi gong, chi kung, or chi gung is a holistic system of coordinated body posture and movement, breathing, and meditation used in the belief that it promotes health, spirituality, and martial arts training. With roots in Chinese medicine, philosophy, and martial arts, qigong is traditionally viewed as a practice to cultivate and balance qi, translated as "life energy."
Saturdays 11:00 am –SMART Recovery – A self-empowering , abstinence based, self-support group for both men and women based in concepts of Rational Emotive Behavioral Therapy (REBT).
Our All Recovery Meeting on Saturdays will be held virtually only.
Zoom: https://zoom.us/j/7545086986
Meeting ID: 754 508 6986
Call in : 1-646-558-8656,7545086986# – Meeting ID: 754 508 69 )
Wednesdays at 5:30 pm – Join us for Y12SR, Yoga that combines the practical tools of the 12 step program with the ancient wisdom of Yoga. Meets in person, and on Zoom.
Events
The Gates of Hope Mobile Food Pantry will be on Thursday, October 26th, from 3:30 pm – 4:30 pm. This is open to the public.