Employee Spotlights
We at East Bay Community Action Program are proud to recognize the achievements and contributions of our employees for all their hard work and dedication. Inspiring, motivated, committed best describe EBCAP employees, who do their best to help serve the East Bay community and provide vital health and human services, keeping people safe, secure, and healthy.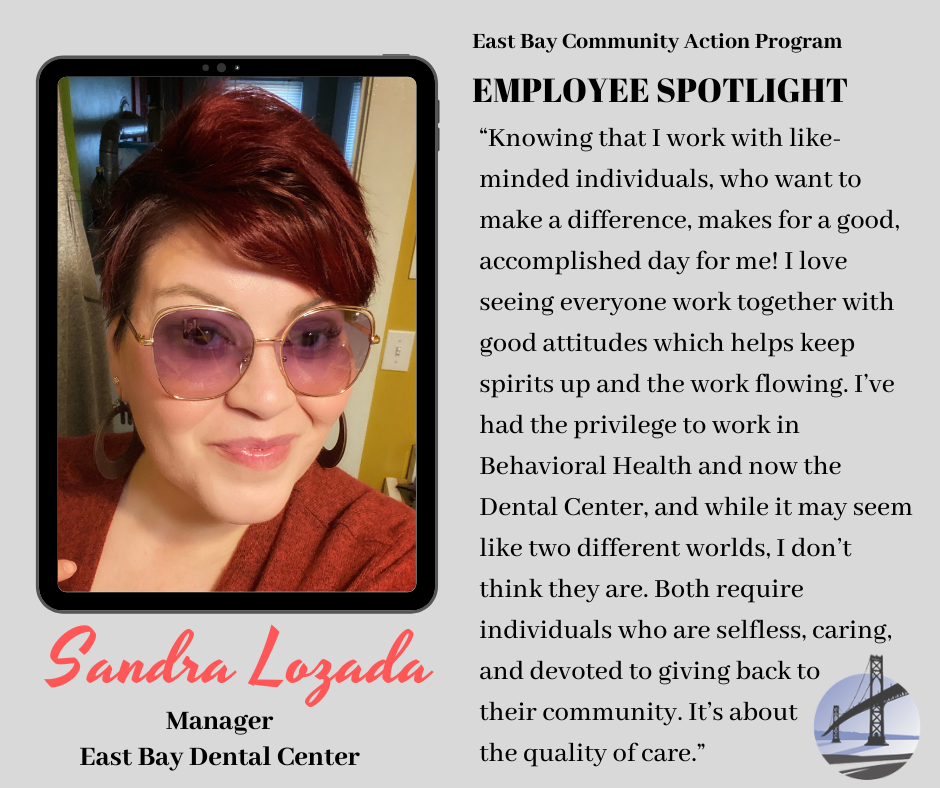 Sandra Lozada, Manager, East Bay Dental Center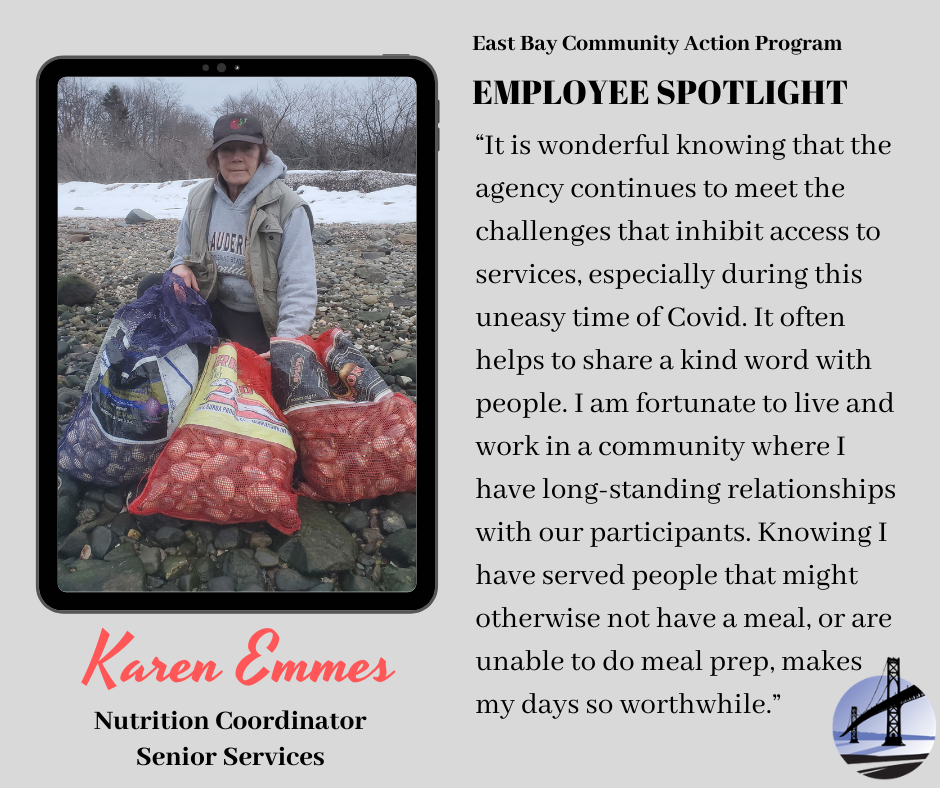 Karen Emmes, Nutrition Coordinator, Senior Services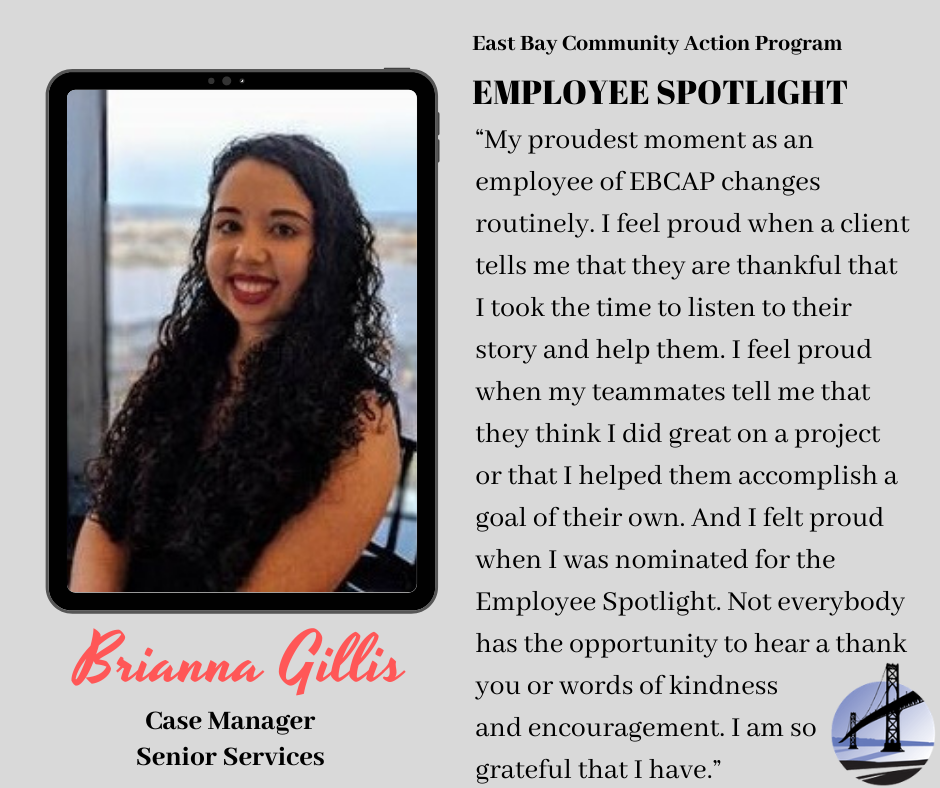 Brianna Gillis, Case Manager Senior Services
Read more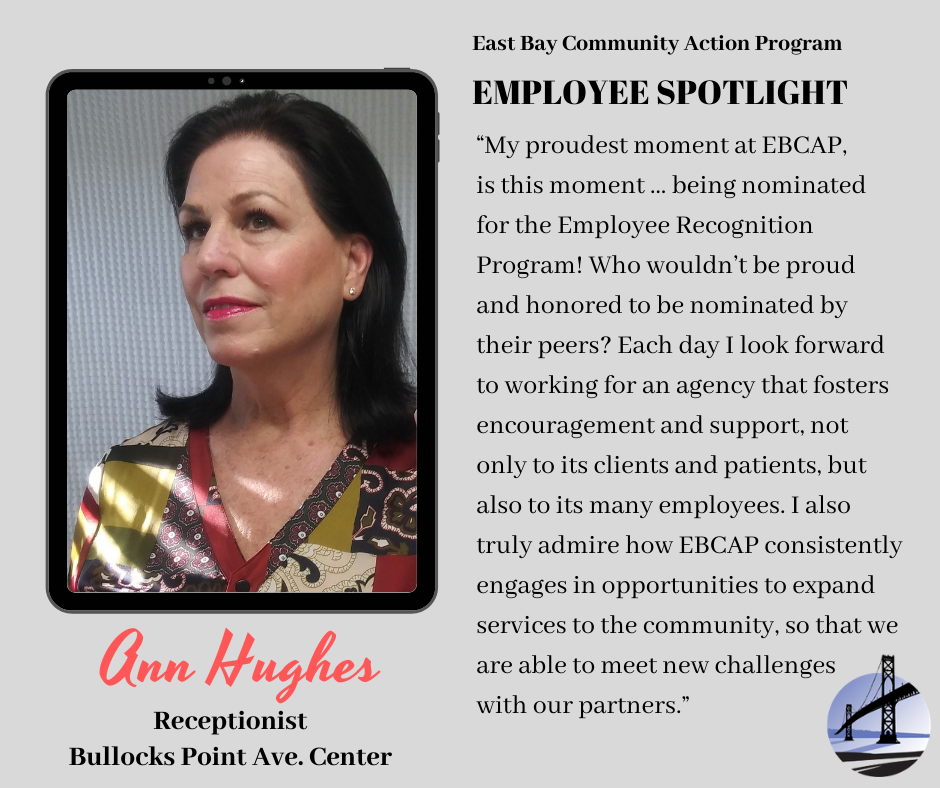 Ann Hughes, Receptionist, Bullocks Point Ave. Center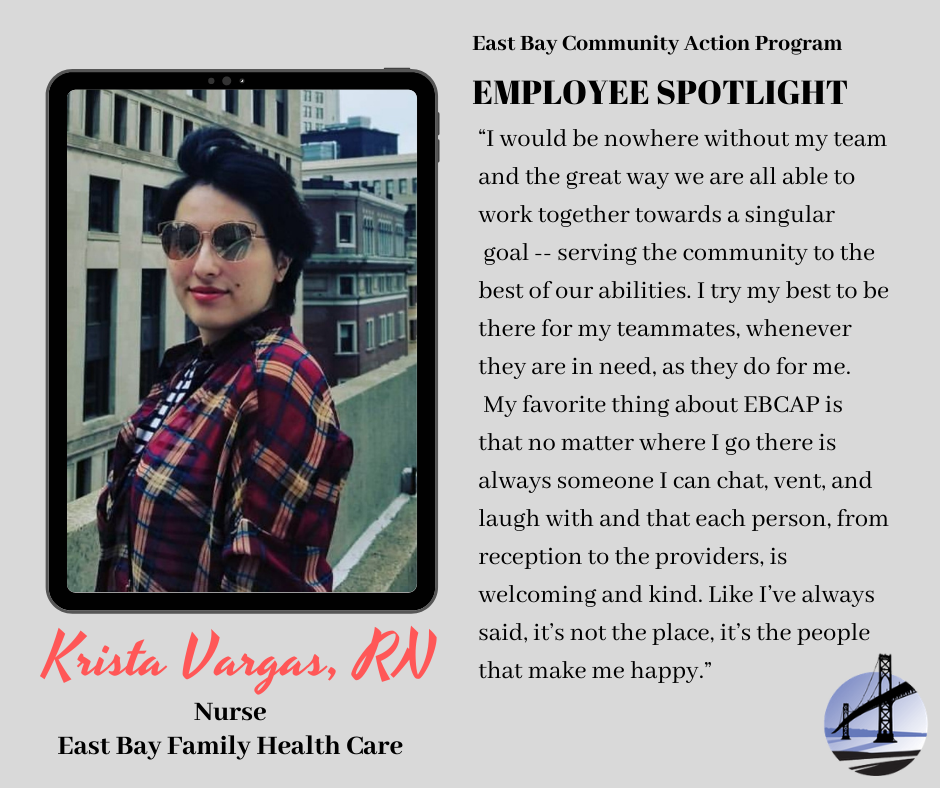 Krista Vargas, RN, Nurse, East Bay Family Health Care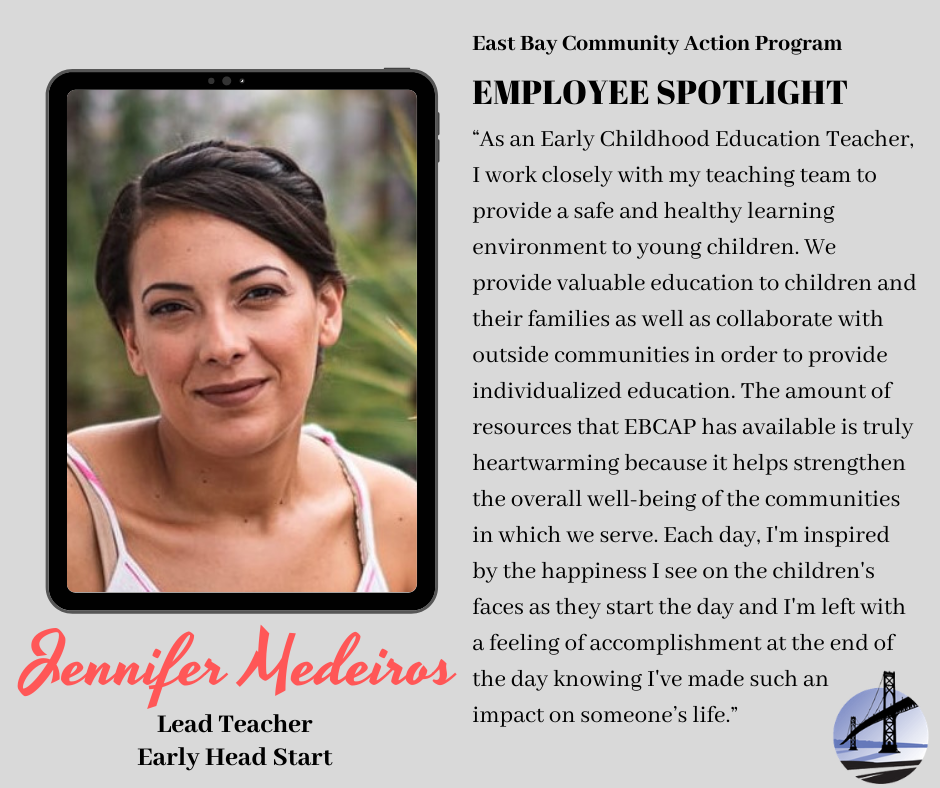 Jennifer Medeiros, Lead Teacher, Early Head Start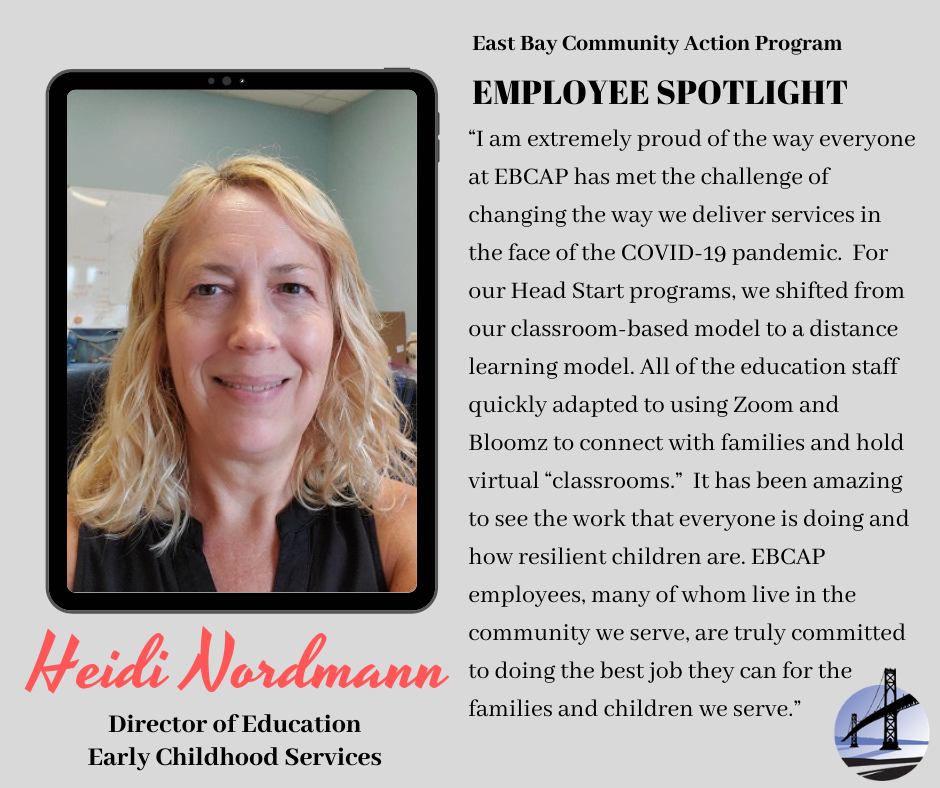 Heidi Nordmann, Director of Education, Early Childhood Services
To see last year's Employee Spotlights, click here.