401 Gives and East Bay Community Action Program's Backpack Feeding Program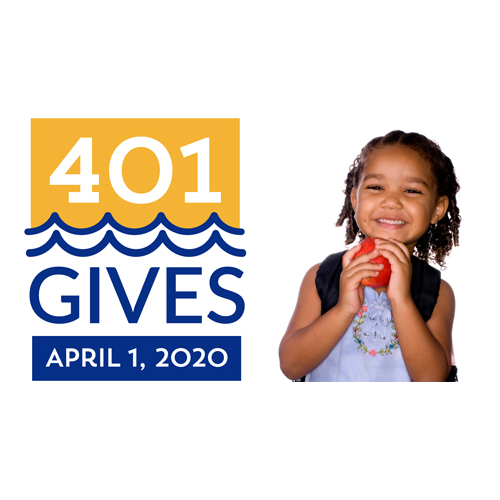 Have you dreamed of making history? Of course, we all have! And now we have a chance to be a part of Rhode Island's day of giving – an opportunity to unite our community around causes in which we truly believe and help nonprofit organizations connect to the larger community.
We need your help! Please join our campaign and help us reach our goal of $5,000 and 100 donors! When we reach this goal, we'll be able to provide 20 students at Pell Elementary School in Newport with food for the weekends for the entire school year. We need you to tell your friends and family members about the important work we do and ask them to join us in helping to make a difference. Or become a Peer to Peer Champion of our cause by setting up a fundraising page with us and sharing it with your friends and family on social media. Email us to join our movement and be a Peer to Peer Fundraiser: communication@ebcap.org.
Get ready to give! On April 1st, starting at 6AM, visit https://www.401gives.org/organizations/east-bay-community-action-program and make a donation to us and/or to any of the great participating nonprofit organizations in Rhode Island community. You will have 24 hours to make your donation, and all giving will end at 5:59 AM on April 2.
Questions? If you have any questions or would like more information, let us know by emailing communication@ebcap.org. Thank you in advance for your generosity to our organization!